New pocketCW, the best portable solution to detect clouds, measure temperature, brightness, relative humidity and dew point.
Take the new pocket CloudWatcher with you to your favourite dark place, and sleep relaxed while it monitors the sky and ambient conditions, waking up in case of trouble!
All the information in your smartphone...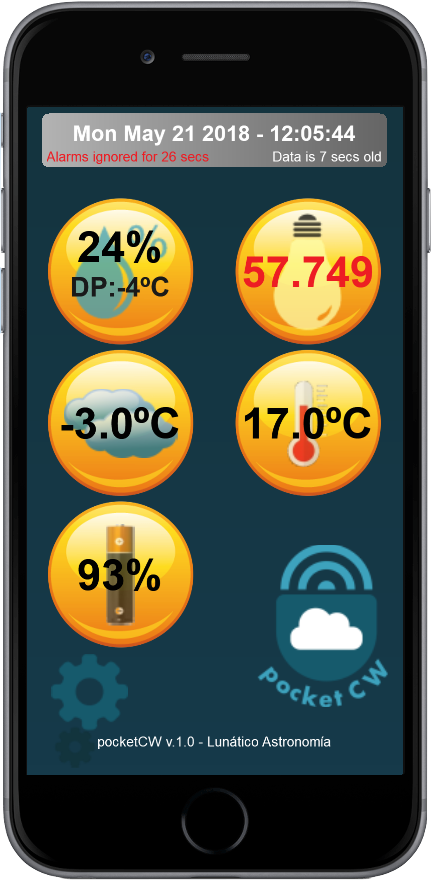 Main Features:
✘Not to be permanently installed outside.
✘Not rain resistant.